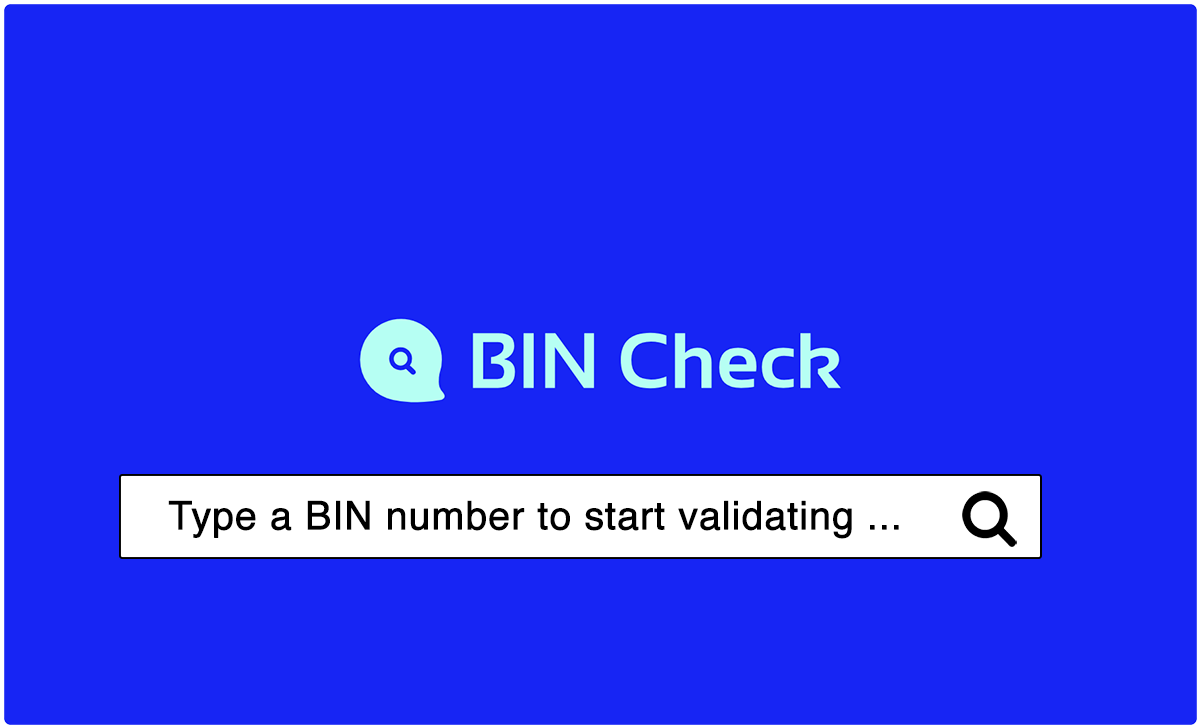 How to Perform a BIN Code Search on a Credit Card
If you have a credit card, a BIN Code search can help you verify the details of the card. You can perform the search by clicking the brand name or country on the BIN Code search tool. You will be presented with a list of banks in that country. Choose the BIN of the card from the list.
Automated BIN lookup tool
A BIN lookup tool will help you block and solve payment fraud. It is a very useful tool for online gambling, as it can identify fraudulent transactions and block them. Fraudsters use prepaid cards to build up a fake identity, which can be detected using a BIN lookup.
By cross-referencing a user's credit card number with other data, an automated BIN lookup tool will help you lower your fraud rate and protect your customers. This process can also reveal the type of card the user has. It can even give you information such as the country where the card was issued.
The IIN BIN List is one of the most popular BIN lookup tools available online. It has a vast database with over 340000 unique credit and debit card numbers. The database is updated on a regular basis, so you can rest assured that the information you get is correct and current.
Bank Identification Number (IIN) lookup
A BIN or Bank Identification Number (IIN) lookup is an important tool for identifying the identity of a cardholder. These numbers are the first six or eight digits of a payment card and identify the institution that issued it. The data underlying this service is not simply a table of card number prefixes, but rather a filtered, prioritized, and combined database of credit card and bank records. If the customer's IP address is supplied, the service adds additional fraud detection measures.
IINs are also used for pharmacy claims and are printed on all pharmacy insurance cards. This makes them an important routing mechanism for real-time claims. IINs are assigned to card issuers by the American Bankers Association (ABA) Register of Issuer Identification Numbers. An IIN lookup may also be used by online merchants to verify the validity of a cardholder's payment transaction. Occasionally, international billing addresses will require extra scrutiny.
An IIN lookup is a vital tool for online merchants to verify customer information. This data allows them to verify geolocation of the cardholder, and it can also help them identify the financial institution that issued the card. Using these tools can reduce errors and speed up the overall processing of transactions. Furthermore, these tools can help merchants accept multiple forms of payment.
Identifying card issuer
A BIN code is an identification number that is unique to the bank or issuer that issued the card. These codes can help consumers identify which bank issued the card, as well as the type of card. The information provided by these codes can help prevent identity theft and fraud. It can also be useful for merchants, who may need to validate an order from a customer.
A BIN code is composed of six digits. The first four digits identify the bank, while the remaining digits determine which type of card is issued by that issuer. For example, the first four digits of a credit card number indicate that it is issued by American Express. However, it is possible for a card to have up to 12 digits.
When you are shopping online, the bank identification number (BIN) is an important part of the transaction. The BIN number can be found on credit cards, debit cards, gift cards, and prepaid cards. This number helps merchants trace the transaction back to the bank that issued the card. The BIN code is also useful for online merchants, who can verify the location of their customers by comparing their location to a unique BIN number.
BIN Code Search