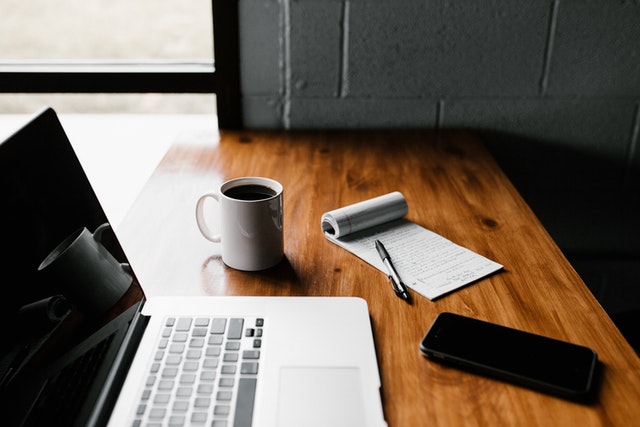 5 Video Editing Techniques Every Editor Should Know
Video as a content format has caught the attention of marketers for quite some now. According to a Forbes report, companies can gain 41% more traffic on their websites with the help of videos. But since every business has understood the importance of videos, you have to be more concerned about quality.
Knowing specific video editing techniques will help in impressing your audience even more. But with so many popular video editing techniques available, editors are often confused regarding which ones are the best. Here are a few video editing techniques that every marketer should know:
1. Focus on Color Correction and Lighting
An online video editor is a blessing for people as it enables better control over video quality even if they have no control over the shooting process. Colour correction is an essential aspect of video editing, and it ensures that the colours in your videos remain consistent.
Use multiple angles and camera: A scene can often be shot using more than one camera, and the shoot can be completed from different angles. However, you will have to adjust white balance, brightness, and contrast so that all the scenes have a consistent look. 
Colour grading is important: One should also gain some knowledge about colour grading. It helps in evoking a dramatic effect in the scenes of a video. For instance, an orange tint can intensify a post-apocalyptic world. A shade of blue can evoke a sense of gloom and melancholy.
Customize lighting: You should also customise the lighting solution in your videos to meet the needs of your audience and match the mood of the scene. Soft light denotes a cheerful mood, while harsh light connotes grief and anger. Remember that the lighting solution influences how your audience engages with your videos.
2. Leverage Speed Ramping
Have you seen sports shots in movies and always admired how they show a jump or flip in slow motion? The technique is known as speed ramping, which changes the speed for one portion of a video clip. Especially for how-to videos, speed ramping plays a crucial role.
It involves time remapping to detect two points in the clip. After that, you can drag the portion of the video to your desired speed.
Speed ramping enables you to make your video more dynamic. But you also need to smoothen your videos when using the speed ramping feature. The abrupt transition of pace will make your videos lose their charm.
3. Don't Underestimate Jump Cuts
Jump cuts are a great way to improve the appeal of your videos. The human brain can seamlessly switch from one task to another without much hassle. It makes us capable of joining and building ideas. Jump cuts understand this ability of the human brain and mimic it to deliver the best results.
Jump cuts ensure that you cut out the additional milliseconds in your videos. You will get to your point easily without keeping your videos unnecessarily wrong. It helps delete repetitive scenes, unnecessary pauses, and anything off-topic from your videos.
Since people have a low attention span and prefer short videos these days, you should use a video editor for jump cuts. You will notice that images keep appearing and disappearing in videos with many jump cuts. The action makes the scenes even more exhilarating for the audience.
However, be careful about using jump cuts and don't use them unnecessarily. Sometimes, jumping cuts can make your videos look abrupt and leave your audience unsatisfied. Do not use jump cuts for every scene unless your purpose is to scare the audience.
4. Set the Tone
The primary purpose of video editing should be to set the tone to create a good impression on your audience. Your audience should find some value in your videos from the beginning to the end. The video can hold any kind of value, from entertaining to informative.
Make the first few minutes attractive: The first few minutes of your video should be particularly engaging to capture your audience's attention. Motion with eye-catching visuals creates an aesthetic appeal in your videos and prevents viewers from scrolling away.
Add sound and music: Adding music and sound effects to your videos is a great way to captivate your audience. Adding the right background song can bring life to your videos. However, you should be careful about copyright before adding music to your videos.
Especially when you are making content for social media platforms, you will be tempted to use the latest tracks that can help your videos become viral. But social media platforms have become quite strict about taking down videos with copyrighted music.
5. Add Captions or Subtitles in Your Videos
A good percentage of people prefer watching videos without sound. If you make videos with voiceovers talking, the chances are that your audience will miss out on what you are saying. You can make videos without any talking and instead add music to make them enriching.
You might think that it's practically impossible to make tutorial videos without talking. However, people will be happy to see what you are doing and read captions instead of hearing your voice. Subtitles or captions can improve user watch time.
Moreover, subtitles can make your videos accessible to people with hearing impairment. It is also beneficial if you are making videos in regional languages. Subtitles will ensure that your videos gain viewership even from people who don't speak your language.
However, you should add clear subtitles and captions in your videos for viewers to understand. The text should be legible, and viewers should not strain their eyes to read what you mentioned in your videos. You also need to give enough time for your viewers to read what's written before they disappear from the screen.
Wrapping up
Video editing requires more time and patience than shooting it. But using an online video editor makes everything a little easier with the availability of innovative tools. Adding filters, effects, music, and other things can enhance your videos and drive engagement to attract more viewers.
Apart from impressing your target audience, you will also be able to obtain better rankings on search engines with videos on your website. After editing your videos, you should not forget to keep backup copies. Using an online editor can save the result on cloud storage.
It is particularly beneficial when working in a team as it ensures all members can access the updated versions from anywhere at the same time. Otherwise, download it on your device and keep it on a hard drive. You wouldn't want your time and effort to go in vain if you lose the edited version.